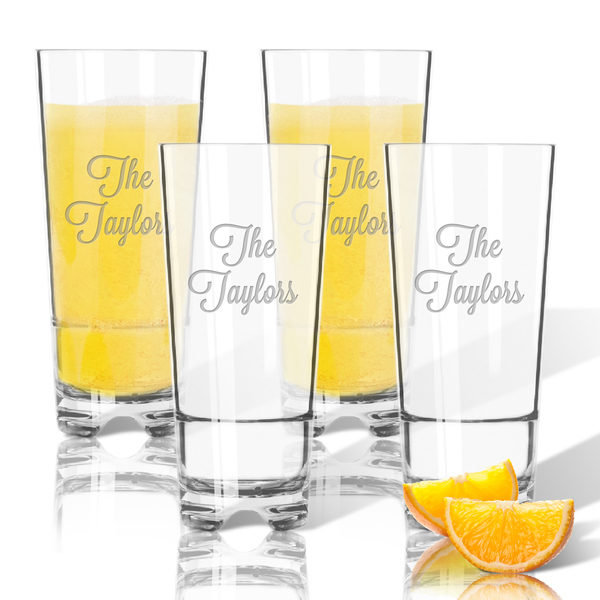 Personalized Tritan High Ball Glasses 16 oz (Set of 4)
Personalize in style with our outdoor-friendly, virtually unbreakable Tritan Drinkware.
Set of 4 simple yet stylish 16 oz Classic Coolers (Highball Glasses) is a great choice for everyday drinkware. Our unbreakable drinkware is dishwasher and freezer safe and temperature resistant up to boiling point, made in USA, and BPA FREE! This space-saving drinkware stacks without sticking and inhibits water pooling on the bottom. Each Cooler is 6.75″ tall.
Our Tritan products are personalized to your desire. Make a statement or create a personal gift for someone you care about.
Contact us for a custom quote if you would like your logo put on this fantastic product.