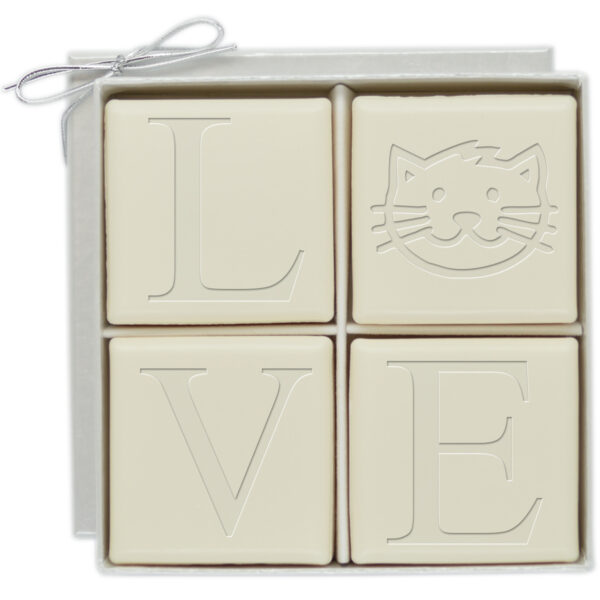 4 Square Guest Bars Cat Love Motif
Looking to treat the cat lover in your life? We have the perfect answer with our timeless CAT LOVE motif! It's a "must have" for spoiling the Crazy Cat Lady in your life! Each soap is 4 oz.
Refresh, rejuvenate, and spoil with only the finest personalized soap deserving of your discerning taste. Our Our Eco-Luxury Collection is 100% Vegetable Based, Triple-Milled for Luxurious Lather, Freshest Personalized Soap in the Marketplace, Warm White Décor Complimenting Color, Gentle yet Intoxicating Aqua Mineral Scent(water-based fragrance: excellent for sensitive skin and noses).
Aqua Mineral: A soft Antique White color combined with the industry's only personalized soap with "safe for sensitive skin & noses" properties. Aqua Mineral's gentle fragrance is best described as what you would expect a luxury bar of soap to smell like, gentle and simple.
Box Description: Exterior is a classic pearlescent white with a white velvet-like interior.