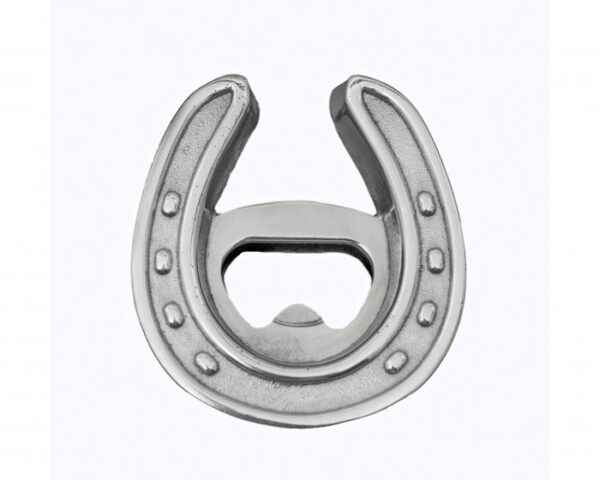 Horseshoe Bottle Opener – Arthur Court
Honor your four-legged riding partners with this reversible Horseshoe Bottle Opener from Arthur Court.
One side of the piece includes eight, realistic nails and a reinforced wall, while the other is completely smooth and shows off the brilliance of our lustrous aluminum. This handcrafted bottle opener makes the perfect gift for any horse lover.
Measures: 3.0″L x 2.5″W
2 in stock